Are you one of those people who likes to associate a song or outfit to each day? If so, this article is for you. We will offer you our daily selection of the best healthy smoothies or shakes for every day of the week, because every day is different and we all know that Tuesday and Saturday are nothing alike, right? At Life Smoothies we want to reverse this trend and turn every day into the perfect excuse to choose the perfect smoothie for the day.
Start the Week Feeling Energised with our Açai Kick
Mondays are a difficult day, if not the most difficult day of the week. Getting up early and facing our hectic day-to-day lives requires extra energy, like that provided by açai, a popular fruit in recent years, and blueberries. These small berries are one of the main ingredients in our Açai Kick and are very beneficial: they help take care of the heart, the body and also the mind, thanks to their antioxidant properties. Also, the sweetness and exotic touch of mango and banana make this drink essential to kick off the week in the best way possible.
Tuesday: the Perfect Day to Keep Fit
We can't think of a better day to drink our Green Machine. This mix of spinach, broccoli, pineapple, mango and celery is a healthy pick-me-up for the second day of the week and your recommended five portions of fruit and veg for the day.
Sweet and White Wednesday
Have you still not discovered our new range of shakes? At Life Smoothies we also have our sweet and tender side. At the halfway point of the week, the best thing to do is to celebrate it with one of our sweetest products: our Strawberry & White Chocolate shake. The best accompaniment to your afternoon snack or to satisfy your mid-morning hunger.
Thursday: Red Fruits Day
Red is the colour of love and passion, and we can't think of a better drink for the penultimate working day of the week than our Raspberry Love. This smoothie combines a combination of red fruits, energetic, nutritious and appetising, with banana, which provides our body with L-Tryptophan and potassium, increasing our serotonin, known as the happiness hormone. Do you know what increases happiness? Knowing that tomorrow is already Friday. 😉
Tasty and Tropical Friday
For many, the best day of the week. We have a full weekend ahead of us to prepare a host of activities or to unwind after a busy week. Fridays are a time to get together and catch up with friends. At Life Smoothies we give you our reinterpretation of the famous tropical cocktail 'Piña Colada'. Travel to the best beaches or party nights with the Tropi Colada: coconut, pineapple and banana to enjoy with whomever you want. Cheers!
Saturday V-Day
One of the most recognisable smells and flavours that reminds us of summer and takes us back to happy moments is the star of our Saturdays: vanilla. Saturday is the day of rest, family meals, spontaneous trips and surprising parties, what better than our Vanilla Shake to give us strength and to sweeten our day? You can also share it with your siblings, friends, parents or grandparents to end a large meal and after-dinner conversation full of anecdotes and laughter. Don't think twice and enjoy some vanilla shakes!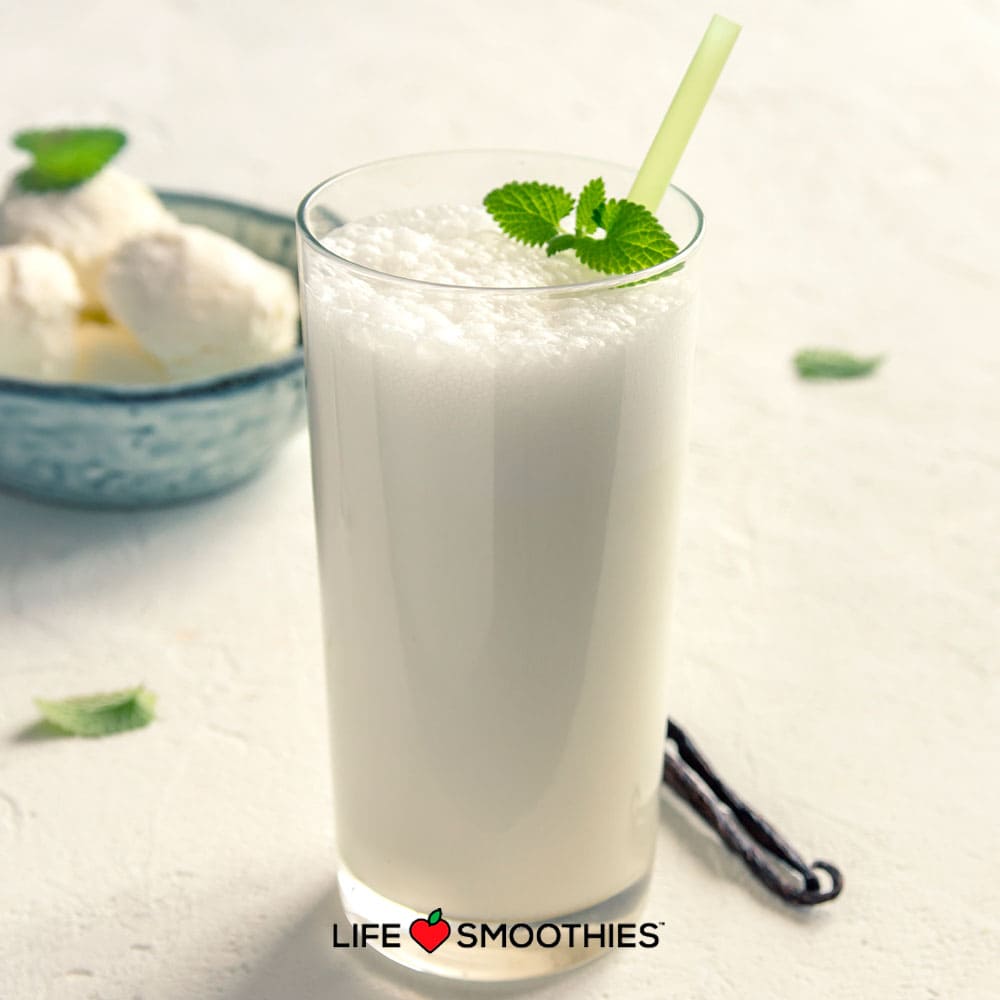 Sunday Treats
We put the cherry on top of the week with our Cherry&Chocolate shake. Treat yourself this Sunday and recharge your batteries to face the week ahead, in front of the TV enjoying a series or film with your shake by your side. Eating chocolate makes us happy, so now you know the best recipe for going to bed on Sunday with a smile on your face.
Now that we have introduced you to our weekly Life Smoothies plan, what do you think?